What My Clients Are Saying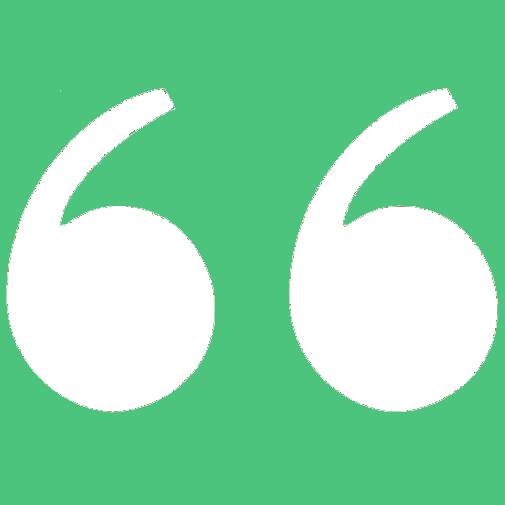 Jennifer Kiel's SET skills have made a profound improvement in my quality of life. My left hip has hurt for years. I did not sleep well. Massage alleviated the problem but quickly faded. I tried an intensive course of SET and the improvement is wonderful. The pain is almost gone, my movements have become more fluid, my stride longer and more elastic and I sleep at night. My mood has brightened and I find myself laughing with gratitude for having a pain free life for the first time in years.
I am a 65 year old woman. My right hip has hurt off and on since my 20's. Chiropractic care has given me temporary relief--then Jen Kiel gave me the Cranial/Structural Core Distortion Release. I got up off the table and felt something missing...my hip wasn't hurting! There is usually always a subtle feeling, and after this treatment, it was GONE. When I had a lot of stairs to climb, it had been more comfortable to go up sideways. Now I easily go up straight!
After suffering a concussion last summer, I tried Cranial/Structural work with Jen, and this stopped the lingering sense of being "off". It restored my balance so I felt grounded again. It further enabled me to walk distances without one hip or the other aching.
Jen is an excellent massage therapist with a great touch and sense of pace. She listens to your requests and will focus on any areas that are bothering you. I highly recommend her.
I've tried a number of massage therapists in the area and I've found a new favorite in Jen Kiel. She massages muscles I didn't even know existed. Her approach is unique, innovative and soothing. I would highly recommend her for deep tissue and relaxing massage.
I have never had a massage like that before. I felt every muscle in my body.
I have been working with Jennifer for at least a year now. I started out seeking help for shoulder issues and she ended up providing me help with a number of other health issues I was experiencing. I suffered from a very painful, tight shoulder/neck for ten years prior to seeing Jennifer. I had seen countless other specialists during this time in an effort to ease my pain. Jennifer managed to do just that after a handful of session. She went on to work on my Diastasis Recti that was a result of two pregnancies. With some focus on hips and stomach muscles my once bloated belly that still looked 5 months pregnant relaxed and smoothed out. Seeing the amazing progress she was making in other areas of my body, I asked if there was anything she could do for ongoing ear issues I was having (one side in particular was holding fluid, constantly feeling full and as if it were underwater). Again, Jennifer did not disappoint! After a few sessions the pressure is gone, the muffled sound is gone. Two years of seeking help for this issue from other specialists and Jennifer was able to offer welcome relief. I highly recommend Jennifer, you will not regret it!
I was referred to Jennifer almost two years ago. Had pain mostly in my jaw, neck and back, probably due to stress. My sessions with Jennifer gave me a sense of peace and freedom from pain. The calm but positive atmosphere of her workspace was a welcome respite. Was definitely not happy when her office had to close due to current circumstances, but looking forward to May when I can return. Thank you, Jennifer.
I was referred to Jen through the Center for Strong Mind, Strong Body. I had been in recovery from breast cancer and my body was although really healthy, experiencing some mobility issues and health issues that were affecting my life. I had no idea how life changing going in for a SET experience would be! Not only did I have an emotional release I didn't know I needed to have-my body felt more centered and grounded then it had in years. Physically the SET therapy has made me unbelievable, but mentally it has enabled me to become more grounded, open and content. Thank you Jen!!
Over the years I have worked With a number of massage therapists using a variety of techniques. Jen was recommended by a neighbor and I quickly recognized her skills and abilities. She seemed to know exactly how to work with previous injuries and chronic issues. Over time we moved Into SET therapies which have been invaluable. She has greatly reduced tinnitus and other head and neck issues. She works with sensitivity and constantly checks my comfort level. She has now taken on other of my other family members and collectively we bring quite a range of problems to her. She exceeds all our hopes and I feel comfortable recommending her to everyone.
I've never met anyone more knowledgeable of the human body's overall functions and ability to heal. Jen is able to attune to, and be present with, my body in a way I've never experienced by another practitioner. Each movement she initiates seems deeper into my hidden traumas and purposeful in my healing process. Her curiosity and wonder of the body encourages me to be curious around my body and its function as well. She seems to have a higher purpose of educating her client, through her presence and skill. Her open-mind, utilization of her intuition, and continued interest in her field, has proven to be an effective way to change lives. Thank you Jen!
I had seen Jennifer Kiel for massage therapy off and on over many years. She suggested I try Structural Energetic Therapy (SET) to alleviate hip, knee, and abdominal discomfort which was not improving with Physical Therapy. Not only is Jennifer skilled in bodywork she has gentile and compassionate way of encouraging you along, guiding you towards self-awareness. SET with Jennifer brought into focus for me the mind body connection and set me down a path of self-discovery. Working with Jennifer (and in pursuing other modalities) I've learned improved posture and movement patterns, which result in improved body (and mind) comfort. It has been my pleasure to work with Jennifer, and truly has improved my well being.
Being a massage therapist myself for over 7 years, and being someone who struggles with chronic pain, I have received a variety of bodywork styles from over two dozen therapists. Jen's work has been the single most effective therapeutic treatment I have received. Jen is intelligent and sensitive in her approach, and her touch is intentional and educated. Every single moment in treatment with Jen has a purpose behind it. Worth every penny.
I have been a client of Jennifer's for over a year. I initially started seeing her for treatment of insomnia, but after my first visit, I was overjoyed to find that the pain I have caused by tendinitis was almost completely relieved. Jennifer is the only massage therapist who I have ever seen regularly, and I have never been disappointed! I cannot recommend her enough.
Jennifer is my go-to person for help with relieving chronic stress-related pain in my neck and shoulders. I am amazed with her knowledge about the overall body alignment, and I always feel so relaxed after I leave our sessions. I found Jennifer through one of my sessions at the physical therapist's office. Jennifer is professional and an expert in her field. She is responsive and always checks in with how I am feeling and the treatment that I need. I see my visits with Jennifer as an invaluable commitment to my self-care!
I've seen Jennifer for a few sessions and I always leave feeling uplifted in all senses of the word! Physically, mentally, spiritually Jennifer is a pro and I have been receiving the Structural Energetic Therapy services that she offers. The effects were long-lasting and I seriously felt the expansion of my muscles and even my spirit! What's even better is that Jennifer and I connected during the sessions as well and would always have some cool conversions before and after. She is very respectful and professional. I was referred by my mother and I am happy she did!